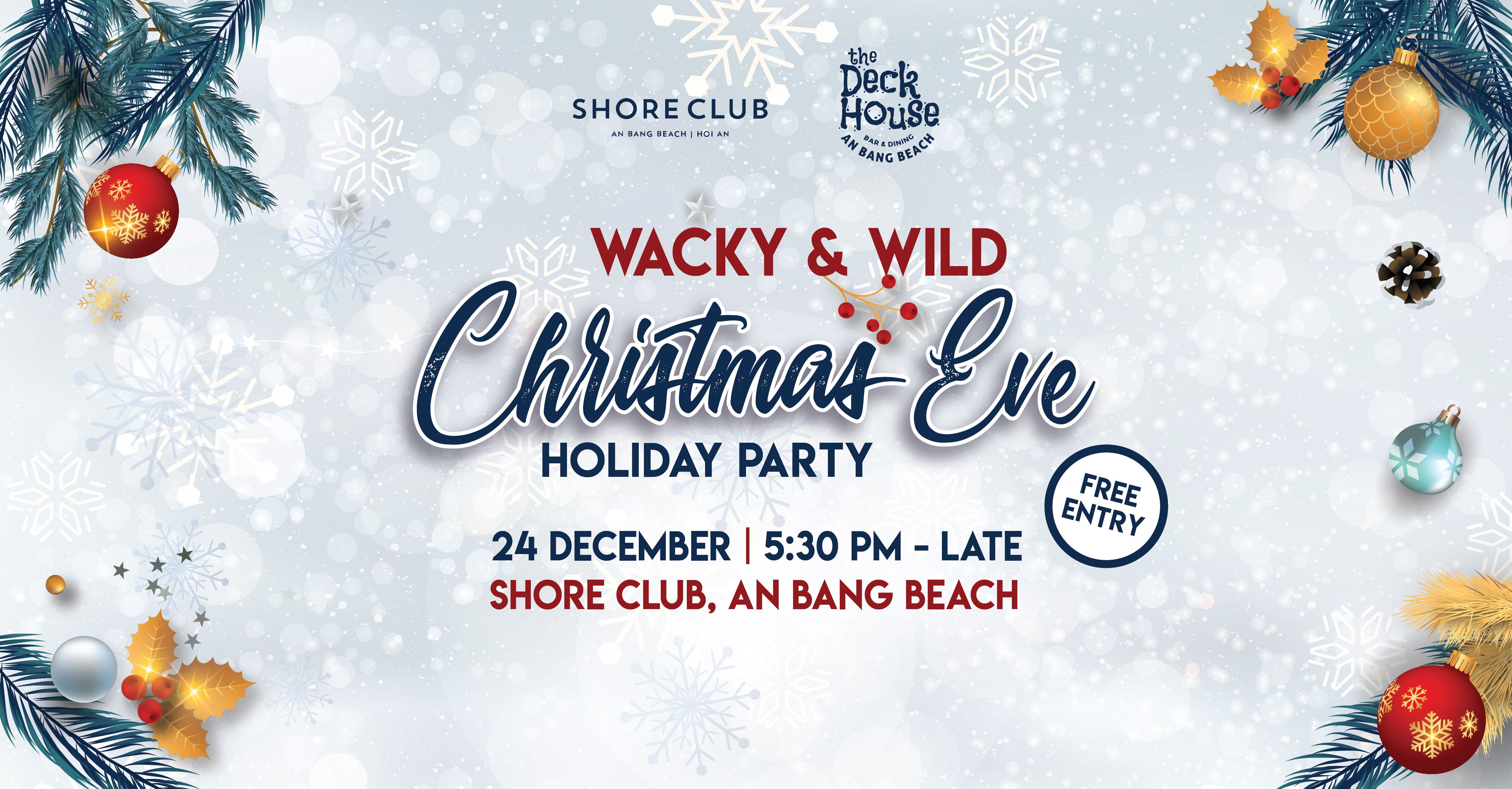 Christmas Eve Dinner & Party
'TIS TIME TO CELEBRATE THE SEASON…
It's the holiday season and we're excited to celebrate Christmas in Hoi An with you! Whether you're just visiting Hoi An or living here, we invite you to come together as a community with us for our Christmas Eve dinner and party to share in some holiday cheer!
New Year's Eve at Shore Club
Now that Christmas has past, you're probably looking for the details of our epic New Year's Eve Party.  Get ready for live music, 2 epic DJs and an unforgettable night under the stars celebrating with new and old friends alike at Shore Club, the only place to be this holiday!
Or, read about what went down this past Christmas…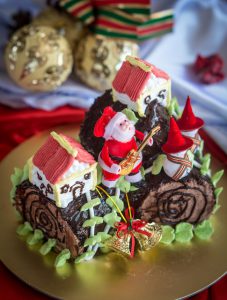 It's Christmas in Hoi An and we're throwing a party!
Christmas Eve 2019 – Tuesday, 24 December
5:30 PM – Late
Chow down on some traditional and oh-so-delicious Christmas dishes just like back home with our special Christmas Eve dinner menu or keep it light with starters, salads, BBQ and desserts from our signature Party Food Stations.
Then, get ready to get down on the dance floor as this party goes well into the night! Starting with the smooth sounds of Abby Butler and her trio, followed by DJ Dark and Rapper ENFLUENCE taking us late.
Reserve your table to make the most of your night!
Why? Well, it's a great spot to always return to with your family or friends, it's nice to have a reserved place to eat dinner and we're giving away a free welcome drink on arrival when you book! What more reason do you need?
Bookings are easily made online, via email at booking@shoreclubvietnam.com, by phone on 090 589 2121 (English) or 070 460 9914 (Vietnamese) or via Facebook Messenger. Be ready to tell us the number of guests in your party and your desired arrival time.
And, be sure to check out our discounted VIP Packages designed to save you money and our special holiday food and drink menus.
Are you ready to party? Enough talk, let's go…
Christmas Eve 2019 – Tuesday, 24 December
5:30 PM – Late
We'll definitely be staying up to see Santa and his sleigh…what about you?
It's time to once again get down and celebrate what makes An Bang so very special as we come together as a community for a wacky, wild night filled with fun.
CHRISTMAS EVE DINNER & PARTY HIGHLIGHTS
**FREE ENTRY, ALL ARE WECLOME**
**FREE WELCOME DRINK WITH BOOKING**
MUSIC 'TIL LATE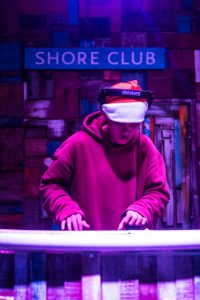 Get ready for some sweet, sultry and sexy sounds tonight to put you in the holiday spirit at Shore Club! As always, we've got the music to move your soul and get you out of your Seat, dancing to the beat.
LIVE MUSIC
Abby Butler Band
5:30 pm – 8:30 pm
DJ DANCE PARTY
DJ Dark
8:30 pm – Late
Let's get down on the dance floor and show Santa what you're workin' with!
LET'S EAT, DRINK…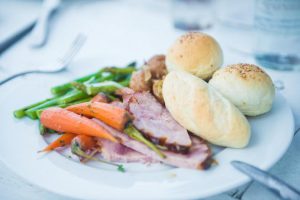 We're pulling out all the stops to give you a Christmas Feast that's sure to be unforgettable!
Food Stalls
All Dishes Only 80K VND!
And, damn delicious.  Indulge in appetizers, soups, salads, BBQ meats and our epic holiday desserts — all for only 80K vnd / dish.
Keen to see the menu?  Stay Tuned.

Special Christmas Eve Dinner in Hoi An
Our chef and his team are cooking up some simply sensational dishes for our Christmas Eve dinner in Hoi An!
Stay tuned for the full menu…coming soon.
Vegan and Vegetarian Options
Yes, yes and yes! We know how to take care of our vegetarian and vegan guests…and, we promise there's plenty on the menu just for you. Come out and indulge this Christmas Eve in our creamy Vegan Mushroom Risotto. Or, try out our delicious hummus platter to get your holiday started.
Epic Drink Specials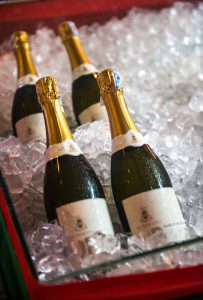 We know the party don't start until the drinks start flowing!
And, we simply can't wait to get this party started. We've put together some absolutely epic VIP packages for drinks and food. Want to see what Christmas dinner deals we're offering?
Stay tuned…it's coming soon!
Don't miss our special Christmas drink specials, too!
FREE Welcome Drink with Advance Booking
That's right…if you make a booking to reserve your table on Christmas Eve, you'll be greeted with a complimentary welcome drink to help get you in the holiday spirit.
How do you book? It's easy!
Email us on booking@shoreclubvietnam.com or phone us on 090 589 2121 (English) or 070 460 9914 (Vietnamese).

LET'S GET MERRY!
We're getting wacky, wild and letting loose tonight…are you ready? Hop on Santa's sleigh and get ready to get down with all of An Bang Beach on Christmas Eve!
Featured Activities
'Naughty or Nice' Photo Booth
Sexy Santa Claus
'Reindeer' Drinking Games
Flair Fire Bartending Show
Dance Competition
Performance by international rapper ENFLUENCE
Lucky Draw Prizes
FREE WELCOME DRINK with advance booking
Bookings Strongly Recommended
To make your booking, simply email us on booking@shoreclubvietnam.com or phone us on 090 589 2121 (English) or 070 460 9914 (Vietnamese).
Or visit our website at www.shoreclubvietnam.com.
With your booking, receive a complimentary welcome drink and some tasty treats on arrival and recieve an entry into our Lucky Draw contest.
CELEBRATE CHRISTMAS EVE IN HOI AN WITH US…
Come join us and show off your holiday spirit! We'll be eating some of the best food in town and partying until the wee hours of the morning…all just to have fun with you!
After all, who knows what Santa might have up his sleeve?
FOR MORE DETAILS OR TO RESERVE YOUR TABLE, contact booking@shoreclubvietnam.com  or phone us on 090 589 2121 (English) or 070 460 9914 (Vietnamese). Tables are available on a reservation basis or first-come, first-served on the evening. We suggest you book early to avoid disappointment.