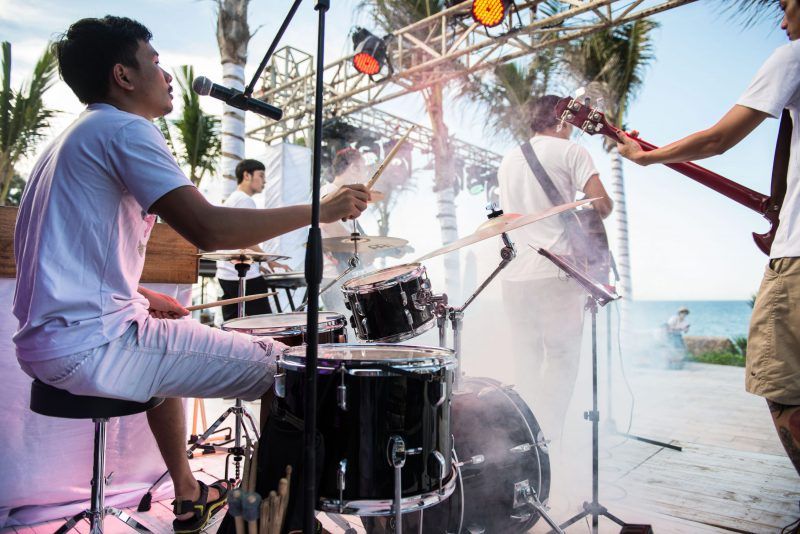 Weekend Sounds by the Sea
Are you a live music lover?
It's a gorgeous start to the Lunar Year at the beach and that means it's time to celebrate! And, what better way than with live music on the beach?
Join us for some sweet, soulful and sultry sounds while dining from our delicious dinner menu. Let us treat your tastebuds and your ears to an evening you won't soon forget as we surprise and delight you with live music by local and visiting artists.
LIVE MUSIC: THIS WEEK
– Listen as singer-songwriter Ziba Redif and her guitarist come together to create sweet, sultry sounds by the sea.
– Indulge in our gourmet burgers, pizzas or pastas. Or upgrade your dining experience to one of our sensational seafood platters or sizzling steaks right from the grill.
– Sip on our world-class cocktails, mocktails or grab a glass of some of the finest vino from around the world.
– Enjoy our weekly menu specials and promotions like STEAK & WINE or BOAT & BOTTLE.

LIVE MUSIC: NEXT WEEK
-Stay tuned!
SPECIAL OFFERS
– Bubbles by the Beach: 20% off all champagne and sparkling wine; extended through 31 January
– Steak & Wine: your choice of our juicy, Australian beef tenderloin or straight from the sea Tuna steak and a glass of our house wine.
– Bottle & Boat: select from our medium or large sushi boat and receive 20% any bottle of bubbles
Guest artists change nightly…watch this space!