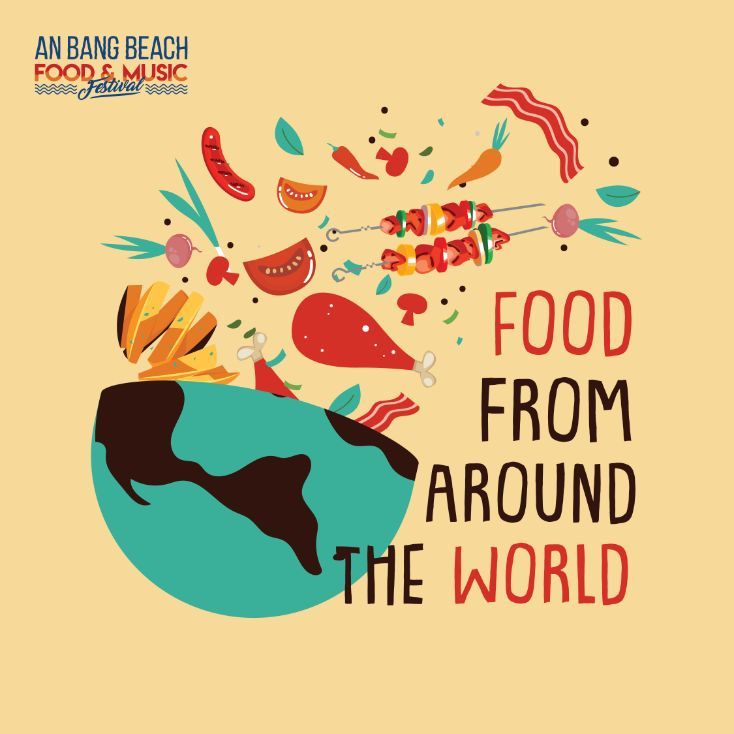 Meet the Restaurants – An Bang Beach Food & Music Festival 2019
We're excited to introduce the Hoi An restaurants participating in this year's An Bang Beach Food & Music Festival.
If you've been curious which of your favorite An Bang Beach or Hoi An restaurants will be joining this weekend's Festival, the wait is over!
While we're busy putting the finishing touches on what promises to be a not to miss party under the stars, it's your chance to meet the 7 unique and flavorful Hoi An restaurants joining.
With 7 different restaurants — all offering cuisine from a different part of the world — there's certain to be something for everyone to eat, drink and indulge in!
Ready to meet the Hoi An restaurants?
Drum roll, please…
2019 HOI AN RESTAURANTS – An Bang Beach Food & Music Festival
In alphabetical order, we present…
Known around An Bang for our more than 20 craft beers on tap, Bungalow Beach Bar opened it's doors last year in March and has been a popular hangout ever since. With a menu that focuses on Mexican cuisine and a selection of sandwiches and chicken wings to satisfy any craving; you can always expect an exceptional line up of draft beers and wine paired with satisfying food offerings when dining with the team at Bungalow Beach Bar.
As a proud member of the An Bang community, Bungalow Beach Bar is proud to offer an exception cross section of a few of our Mexican dishes at the An Bang Food & Music Festival. Bungalow Beach Bar has always strived to provide new and exciting offerings that is worthy of the magnificent community that we love so much and call home.
Serving up delicious Mexican food, an unparalleled draft beer selection, and extensive wine lineup; Bungalow Beach Bar is open 1200 – midnight. Pop by for a visit or be sure to save room for your favorite Mexican dish at this year's An Bang Food & Music Festival.
Curious what we're cooking up?
Check out Bungalow's menu here or click the photos below to see what each dish is!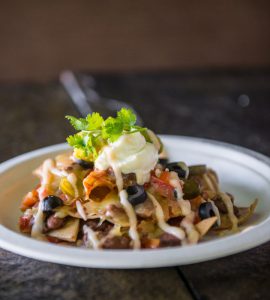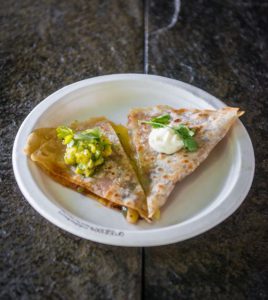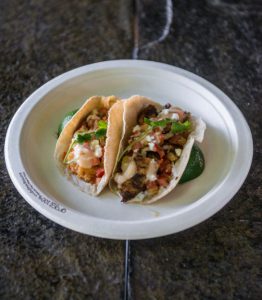 Coi Va Chay is a Street Food Heaven.
We serve the best street food from 8 Asian countries — China, Japan, Korea, Singapore, Malaysia, Hong Kong, Thailand, and Vietnam.
With traditional, imported ingredients and a very talented chef, we invite you to Coi Va Chay to have a truly authentic and delicious experience!! Discover eight different tastes of Asia and experience the authentic flavors — all under one roof.
We are two brothers whose background is Palestinian/Lebanese trying to introduce Levantine, and more specifically, Lebanese mezze cuisine to the shores of central Vietnam.
Mezze in its essence is all about sharing. Given Hoi An's beautiful shoreline at An Bang beach we were reminded of our own Lebanese shores, heritage and the lifetime experiences shared with family and friends over a 'mezze' filled with great food and great company. We want to share that with you.
Hoi An's food scene, international and local, is growing by the day. There are as many cuisines here as the number of expats that resemble them. It's our pleasure to add to this culinary landscape.
We are participating in this festival to highlight this diversity and to add more quality to it. We will be serving you our absolute top 3 favourites because we believe that hummus, falafel and tabbouleh are the perfect mezze trio.
Check out their menu or click the photos below to learn more!
*Currently, Lebanese on Wheels offers delivery-only service around An Bang Beach and Hoi An.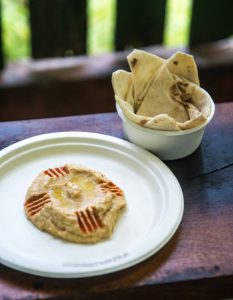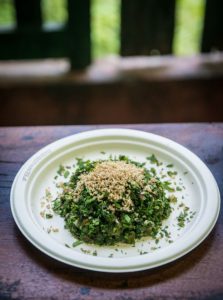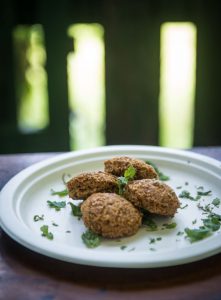 Like and follow our Facebook page @lebaneseonwheels for more information! We'll see you at the festival!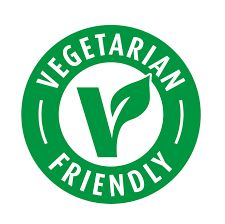 The newest Beach Club in An Bang, this epic new space offers remarkable views of the Vietnam Sea, Cham Island and more! Come hangout on our bean bags and idle the day away while listening to the peaceful sounds of Tan Thahn Beach. Enjoy our signature MOYO Cocktail or nibble on our delicious international cuisine.
Did someone say party time? Turn up the music and get ready to let loose! MOYO An Bang Beach is this summer's not-to-be-missed beach party destination. We're thrilled to welcome them to the Festival!
Discover the MOYO menu here or click on the photos below to see each dish and a description.
One of the longest standing establishments on An Bang Beach, The DeckHouse dates back only a few years but has a reputation that surpasses all others!
If you're looking for fresh, straight from the sea fish and authentic Vietnamese flavours, you've come to the right place. With beautiful views of An Bang Beach and comfortable, relaxed loungers facing the sea, there's no better place to spend your afternoon relaxing.
Offering live music several times a week, The DeckHouse is a great place to come rock out and discover new, upcoming talent or hear some of An Bang's legendary bands.
As the main organizers with Shore Club, we're so excited to welcome all of the restaurants to the Festival! And, we're thrilled to share these Hoi An restaurant menus with you — we know you're going to find something delicious to enjoy.
What is this Hoi An restaurant cooking up? Check out The DeckHouse menu for the Festival here or click the photo below to discover each dish!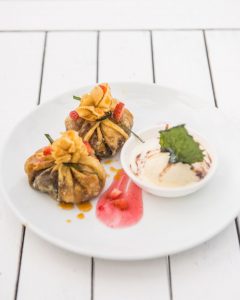 A hidden oasis, Shore Club boasts outstanding international and local cuisine, world-class cocktails and service that can't be beat along An Bang Beach.
We wanted to organize this Festival to showcase the amazing Hoi An restaurants — even An Bang Beach restaurants — that deliver outstanding cuisine from around the world to our international visitors. As Hoi An becomes more and more recognized as a top city in Asia, we want to showcase the beauty and international appeal of An Bang Beach and Quang Nam tourism overall.
In organizing the event, we spoke to as many different An Bang Beach restaurants as we could! We walked with our Vietnamese team and our English helper to speak to the different restaurants. We had 7 restaurants willing to come out and showcase their food for you — next year, we hope to have almost double that amount!  We truly hope you'll enjoy the An Bang Beach Food & Music Festival. We have tried to include restaurants and dishes that welcome vegans, vegetarians and meat lovers alike Happy Eating!!
Discover what the head chef of Shore Club created just for this very special occasion. Here's the Shore Club Festival Menu or click on the photo to discover each dish.
One of the newest culinary additions to An Bang, Veranda's concept is straightforward: simple and delicious! Our lovely beer garden is a place to come to meet, relax and enjoy honest good food and proper German lager.
An Bang has so many fantastic little businesses now and we love the idea of collaboration. Bringing the community together, showcasing what we have to offer as a whole, and complementing each other.
You will see Veranda on the left hand side when you're heading to the beach, you can't miss the lovely open space with the 2 white container kitchens.
We'll have some delicious street food treats ready for you, together with our ice cold beer brewed after the German Reinheitsgebot (beer purity law). Open everyday from 11am till late. Come say hello!
Check out the Veranda Hoi An menu. Or, click on any dish below to discover what's cooking up in their kitchens for this Saturday!
AN BANG BEACH FOOD & MUSIC FESTIVAL
Remember, the Festival starts from 5 pm and runs until late! During the early evening, we invite all of the local and international families living or visiting Hoi An to come and join us! We're ready with delicious food and drink as well as terrific activities for the entire family like hula hoops, a bean bag toss and face painting.
After the sun sets and the kids are headed to bed, the epic sounds of DJs Candy K and Gary Binh will take us on a journey through sound, space and time from 8 pm.  Enjoy MC and rapper Enfluence as he breaks it down! The last DJ, DJ Bodhi Nam Nam, is booked from 11:3o pm for 2-3 hours so you know this party won't quit until you do! Don't miss it!
Want to be in the know? Check out the full event schedule and all the details here.