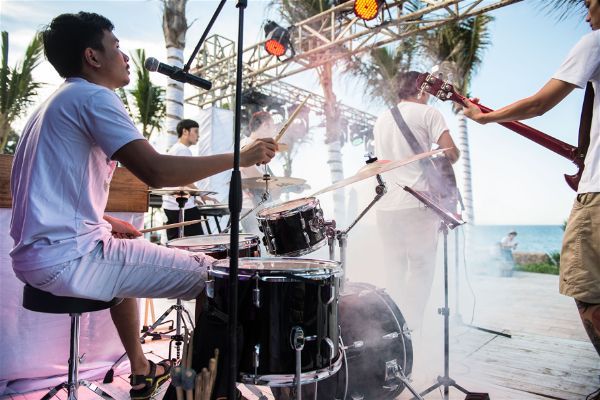 Live Music this December at the Beach
Everyone loves listening to live music while enjoying the relaxing, refreshing sounds of the ocean waves in the background.
And, what better place to do just that than on An Bang Beach!
From 5:30 pm until 8:30 pm, come enjoy live music by the sea at Shore Club.
DECEMBER LIVE MUSIC @ SHORE CLUB
Friday, 6 December
Moon Chasers
(Trio)
Friday, 13 December
The Jive Duo
Friday, 20 December
The SunnySide Acoustic
(Trio)
Tuesday, 24 December – Christmas Eve
5:30 – 8:30 pm
Abby Butler Band
(Trio)
8:30 pm – LATE
DJ Dark
(DJ)
Wednesday, 25 December – Christmas Day
11:30 – 3:30 pm
Richard Ellis & Mixen Hien
(Guitar & Saxophone Solo Artists)
Friday, 27 December
Yellow Town
(Duo)
Tuesday, 31 December – New Year's Eve
Epic New Year's Eve Party
7:00 pm – 9 pm
Live Music
(Trio)
9 PM – LATE
DJ Dark &
DJ Candy K
(DJ)
On Saturday nights, our neighbors at The DeckHouse get the evening started right with some sensational sundowners and live music that is sure to get you rockin'!
SATURDAY NIGHTS @ THE DECKHOUSE
Saturday, 7 December
Halcyon Dayz
Saturday, 14 December
The SunnySide Acoustic
Saturday, 21 December
The Jive Band
Saturday, 28 December
Halcyon Dayz