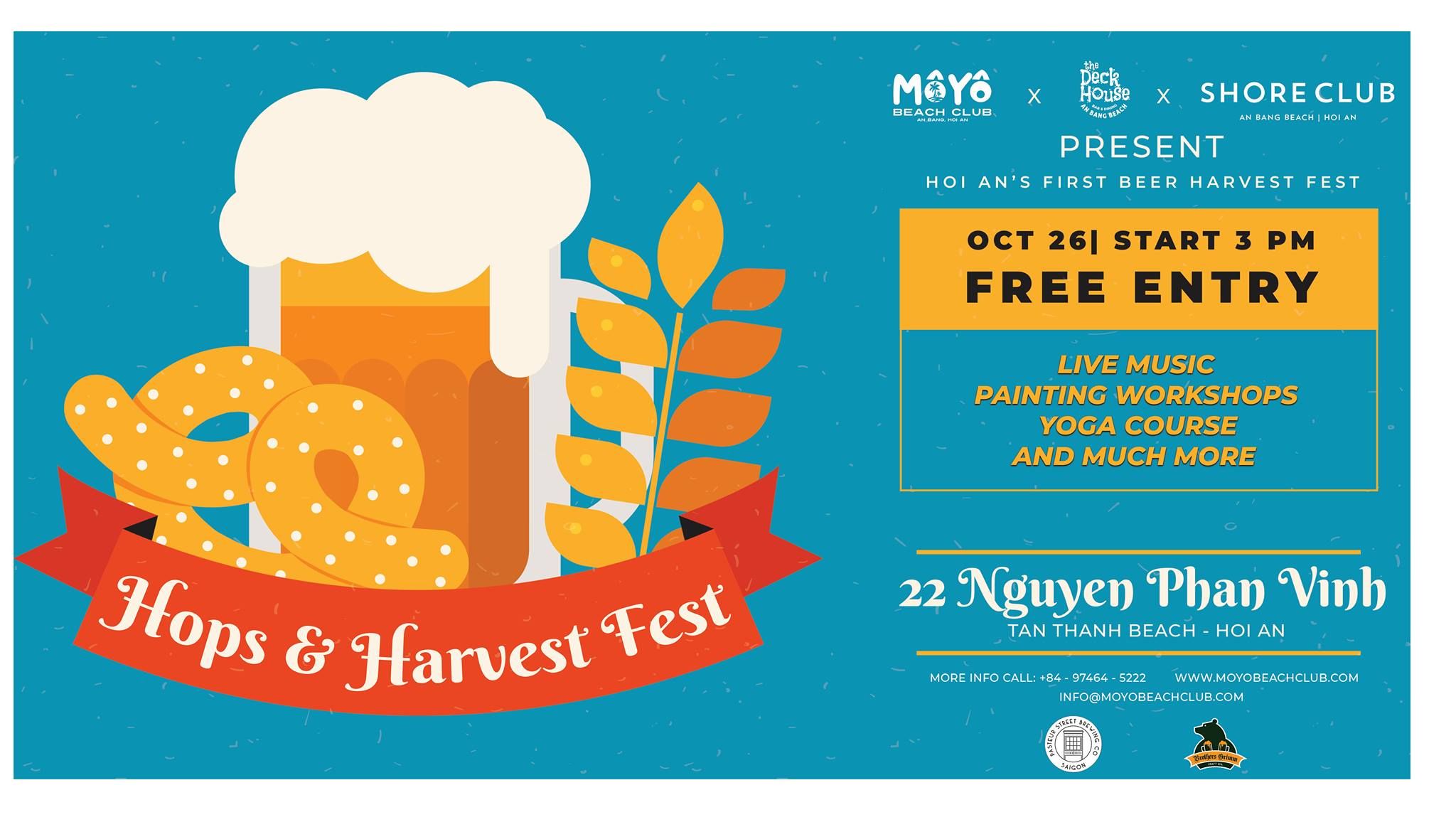 Hops & Harvest Festival 2019
For the first time ever, Shore Club and The DeckHouse will join together with MOYO Beach Club to bring the Hops & Harvest Festival to Hoi An!
Mark your diary for Saturday, 26th October! It will be an exciting, family-friendly day hosted at MOYO Beach Club on Tan Thanh Beach with live music, arts and crafts, family workshops and more.
Our partners, Brothers Grimm and Pasteur Street will be supplying the Hops! Local vendors and brands will be sharing with you their 'Harvest'. And, we'll all be coming together as a community to celebrate this beautiful place we call home.
Stay tuned for more information as it becomes available!
---
Lần đầu tiên The DeckHouse An Bang Beach, Shore Club, An Bang Beach và MOYO Beach Club sẽ mang đến hội an Lễ Hội Ngày Mùa – Hops & Harvest Festival vào thứ bảy 26 tháng 10!!
Ngày hội dành cho các gia đình cùng tận hưởng bãi biển của Moyo Beachclub tuyệt đẹp . Xuyên suốt sự kiện sẽ có nhạc sống và các chương trình hội thảo khác nhau dành cho các gia đình và các gian hàng thủ công địa phương