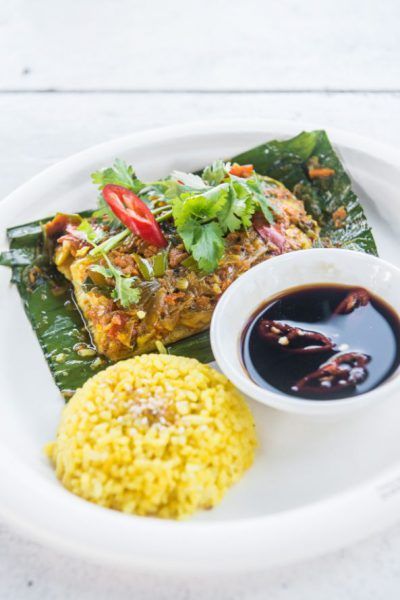 Eating and Drinking @ Endless Summer Beach Party
Food, glorious food…
Eating and drinking truly is one of the greateat joys of life. And, we do love to celebrate life here on An Bang Beach! Central Vietnamese food is truly something to celebrate and at our Endless Summer Beach Party, we're paying tribute.
This month, we're delivering up something slightly different than last month's Food & Music Festival but we're sure to have something to make sure everyone is well fed late into the night!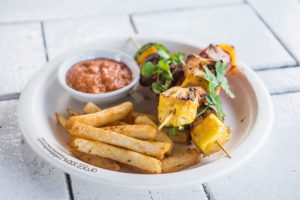 5 Food Stations
We're bringing five unique food stations together at one epic night out with tastes and flavours from around the globe. We're focused on everything local at Endless Summer Beach Party — like Sampan Rhum!
Our biggest menu focuses on what we know and do best — local, authentic Central Vietnamese cuisine! Come experience the true taste of Central Vietnam and An Bang Beach.
Endless Summer Beach Party Menu
Wraps & Ribs
Chicken Wrap
Marinated chicken breast, capsicum, oregano, paprika served with crispy potatoSticky BBQ Pork Ribs
BBQ sauce, pork ribs served with broccoli, cauliflower and carrot vegetable medley

Central Vietnamese Food & Local Cuisine
Sugar cane shrimp and pork
Shrimp, pork belly, egg, garlic, spring onion, coriander, sugar cane served with "bánh hỏi" (specialty rice cake) and Vietnamese salad
Grilled beef in lolot leave
Local beef, lemongrass, lolot leave, peanut, pickle, papaya salad and peanut sauce
Dumpling stuffed with pork char siu
Dumpling bun, pork char siu, green salad, tomato, served with house made chili sauce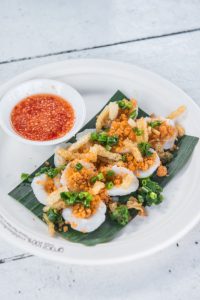 Grilled octopus
Fresh local octopus, marinated in BBQ sauce, and served with crispy potato
Chicken Mi Quang  noodle
Local chicken, rice noodles, bean sprout, spring onion, lemon, fresh chili, savory sauce
Grilled fish in banana leaves
Fresh Red tilapia, fresh turmeric, spring onion, chili, served with turmeric rice
Mixed Summer seafood
Prawn, calamari, ocean tuna, capsicum, BBQ sauce, served with mixed salad
"banh beo, banh nam" in Hoi An
Local speciality
Vegetarian 
Beetroot vegetable mini burger
Black bean & sweet potato patty, quinoa, salad, tomato, avocado

Steamed vegetable platter
Sweet potato, baby carrots, whole corn, okra, served with salad and peanut sauce

Mushroom stuffed tofu in black pepper sauce
Tofu, mushrooms, carrot and sesame oil, served steamed rice


Sushi
Mixed Sushi
Desserts
Honey banana delight with vanilla ice cream
Chocolate banana delight with vanilla ice cream
All Dishes from only 70,000 VND / dish.
That's right all food dishes above are only 70k vnd each…that's $3 USD.
And, we're talking food that you're going to want to share on Instagram. From Central Vietnamese cuisine to treats from around the world, you're sure to find something to satisfy that appetite!